Hatcher's zoom worship service
for Wednesday April 14,
2021

Unfortunately, we are going to have
"The Big Dig"
You may have heard that our 10,000-gallon underground oil tank that serves the East Wing is leaking and must be removed. Pollard Environmental has been retained to assist us in the navigation of the environmental requirements and to remove the tank. Fortunately, there is a State administered underground petroleum tank fund that will assist with some of the costs.
The tank is located in the courtyard between the sanctuary and the East Wing. The tank is 4 feet below ground, 14 feet deep, 10 feet wide and 10 feet long plus at least another foot of soil must be removed. Steps are being taken to keep the CDC open and children safe. The parking and sidewalks behind the sanctuary and courtyard will be closed.
The work will begin about the second week of April and is expected to last 3 days.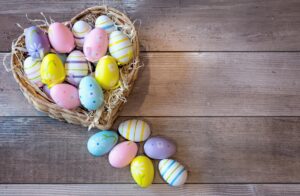 Easter Offering Projects
Throughout the years the generous offering contributions to Easter projects have enabled the Church to accomplish many much needed and valuable projects. Easter offerings provided funds to replace the windows, reglaze and repaint the trim on the sanctuary windows, and last year offerings enabled the plumbing to be updated. This year we have three projects listed in priority order:
Sound and Streaming equipment – Throughout the COVID lockdown our Church has been a leader in reaching out virtually to our members as well as the general public. Church services have been provided via U-Tube, Facebook, and our Hatcher website. If you have listened to the live streamed service, you know we need help with the sound.

Drinking Fountains/Water Coolers – Water coolers in the East Wing are not working and need to be replaced.

Parking lot sealing and repair – The parking area behind the sanctuary and across the street have dangerous sink holes and large cracks. This area serves the parents picking up children from the CDC in addition to church members.
Thank you for your support in the past and we look forward to accomplishing these projects.
The Finance Committee and Buildings and Grounds Team
CONNECT WITH US
Follow our social media outreach and stay connected with the latest updates, newsletters and ministry events.
CONTACT US
804-266-9696
E-mail us at info@hatcherchurch.org
We are located at 2300 Dumbarton Road, Henrico County 23228
SUNDAY MORNING WORSHIP
Our Sunday morning service
is at 11:00 AM in our Sanctuary.
Mask are required for group gatherings. We also are asking everyone to maintain proper social distancing.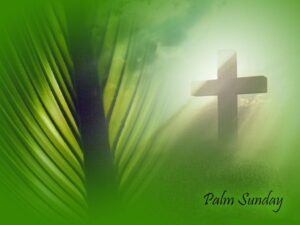 Pastor Sharpe and the church staff continue to meet weekly to pray and discuss the most recent updates from the CDC and the Governor's office. In response to the most recent guidelines and mandates of no more than 10 people gathered at a time, we are developing ideas for creative ways to worship and pray together in days going forward. We, of course, will honor the Governor's requests Which means that all regular activities of prayer meeting and choir rehearsal are cancelled at this time.
We commit to meeting and praying for you, finding new ways to share resources and sermons with you, and keeping you informed regarding prayer list concerns.
We are concerned about your safety and well-being and praying for you daily. Please stay in touch with us in the office! Let us know if you have any prayer concerns for the prayer list and any suggestions for staying connected during this time!