Hatcher Memorial Baptist Church seeks Child Development Center Director
A mainstay of Christian childcare in Lakeside for 44 years, Hatcher Child Development Center is seeking an experienced director. RESPONSIBILITIES Manage the day to day activities of a childcare center enrolling 178 children, from birth through elementary school age. Develop the budget; be responsible for the collection of fees; prepare payroll; evaluate curriculum and activities; purchase equipment and food; supervise meals and snacks. Create and maintain a safe, spiritual, enriching environment for children and staff. Supervise a staff of approximately 40 employees, including hiring and dismissal, professional growth, and scheduling of employees. Maintain personnel files and conduct annual reviews. Communicate with the church and partners who share the CDC space; serve as an ex officio member of the Hatcher CDC Committee and attend monthly meetings. Attend weekly church staff meetings. MINIMUM QUALIFICATIONS Must meet all state licensing requirements including but not limited to: A graduate degree or a bachelor's degree in a child-related field. Three years of childcare programmatic experience including one year in a staff supervisory capacity. SALARY AND BENEFITS Salary will be based on education and experience. Medical insurance: 75% paid by the church. Life and disability insurance paid by the church. Discount on childcare (one child free; second child half of the weekly tuition.) Paid vacation and sick leave. An amount equal to 10% of annual salary paid into a retirement fund. Resumes may be submitted to office@hatcherchurch.org.
ALL ACTIVITIES CURRENTLY ARE CANCELLED AT HATCHER UPDATES WILL BE PROVIDED AS NEEDED THANK YOU.
Pastor Sharpe and the church staff continue to meet weekly to pray and discuss the most recent updates from the CDC and the Governor's office. In response to the most recent guidelines and mandates of no more than 10 people gathered at a time, we are developing ideas for creative ways to worship and pray together in days going forward. We, of course, will honor the Governor's latest request to self-quarantine/ shelter in place/sequester for the next 30 days. Which means that all regular activities of worship, prayer meeting and choir rehearsal are cancelled through the end of April.
We commit to meeting and praying for you, finding new ways to share resources and sermons with you, and keeping you informed regarding prayer list concerns.
We are concerned about your safety and well-being and praying for you daily. Please stay in touch with us in the office! Let us know if you have any prayer concerns for the prayer list and any suggestions for staying connected during this time!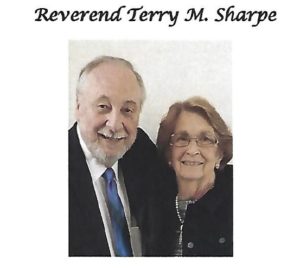 CONNECT WITH US
Follow our social media outreach and stay connected with the latest updates, newsletters and ministry events.
CONTACT US
E-mail us at
info@hatcherchurch.org