Wednesday Night Dinners are back…
NO WEDNESDAY NIGHT DINNER ON
NOVEMBER 24TH
The dinners will be prepared by Haven Mills (CDC cook). The cost is $8 to be paid at the door. Dinner reservations should be made by filling out th eform and either placing in the box in the back of the sanctuary or call the office at 266-0606 no later than Tuesday at noon.
We need volunteers to service and for clean up to make this a success.
You can call the office to volunteer.
Check out our most recent
Newsletter
For today's devotional
click on the button below.
Hatcher's worship service

October 31, 2021
due to technical problems this is the last service posted (more to come)
SUNDAY MORNINGS
Adult Sunday School Classes are meeting in person
starting between 9:45 and 10:00 AM
Click the button to connect through Zoom
—————————————————————————————————
Our Sunday Morning Worship service
is at 11:00 AM in our Sanctuary.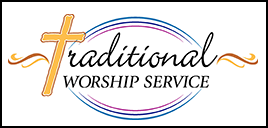 Click the button to join our Worship Service through Zoom.
Mask are not required to attend our services at this point in time.
Mask are a personal decision and feel free to wear one if you like.
CONTACT US
804-266-9696
We are located at
2300 Dumbarton Road